2020 Blackhead Remover Vacuum Tool
2020 Blackhead Remover Vacuum Tool
Regular price
£39.95
Sale price
£22.95
People
are viewing this right now
Estimated Delivery Time
3
-
5
Days
Guaranteed safe & secure checkout
NEW 2020 Edition Pore Vacuum with 5 Gears!
Sucks out blackheads clogged in your pores
Increase blood circulation for a brighter skin
Gets rid of oils, whitehead, blackheads, dead skin and more
Treats dry, sagging skin and wrinkles and makes your face looks younger
Your New Morning Routine to a Confident Skin
Blackheads are your greatest enemy. They look dirty and oily and are also very painful to remove. Throw your blackhead pin in the trash. This old technique damages your skin and leaves the blackhead's root in place.
Get Rid of blackheads in 5 min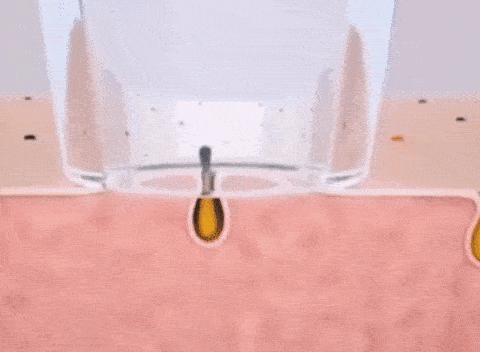 Clogged pores and blackheads can be managed at home, without scarring from picking and popping with your fingers.
1 or 2 weekly use for only 5 minutes with the Fabulouskin™ blackhead vacuum will be enough to not only see but feel the difference!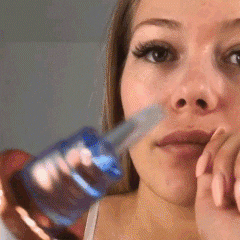 5 adjustable suction levels for different skin conditions (Fabulouskin™ is the only brand with this function)

Level 1 for sensitive skin
Level 2 for dry skin
Level 3 for natural skin
Level 4 for oily skin
Level 5 for mixed skin

Benefits of our Blackhead Extractor

PORE CLEANSING:
Fabulouskin™ Vacuum Pore Cleaner effectively sucks out impurities and dust particles from the pores. It removes grease, blackheads & acne instantly, resulting in an absolutely glowing skin!

SKIN REJUVENATION:
It also exfoliates dead skin, treats sagging skin and wrinkles, shrink pores & makes your skin breathe freely again!

FACE LIFTING:
The gentle vacuum massage provides a firming effect by stimulating the skin's blood circulation to make your face look younger!
How to Get the Best Results
1. Start by opening your pore with a hot shower, using a hot steamer or by placing a hot towel on your face for 3-5 minutes.

2. Choose a suitable head and press the power button. Always start with the lowest intensity first. Move the vacuum back and forth around the pores. Do not stay in the same place over 3 seconds to avoid skin bruising.

3. Finish with a cold towel or mask to close your pores.

4. Optional: apply a toner afterward to further shrink pores and apply your favorite moisturizer.


Your Fabulouskin™ blackhead removal tool comes with 4 replaceable beauty heads:
Package Content
Suction beauty device x 1
Big circular probe x 1
Small circular probe x 2
Oval probe x 1
USB charging cable x 1
Operation manual x 1

Similar products
Customers who viewed this item also viewed
Excellent customer service,quick response regarding products and fast delivery. Thanks Urban Gizzmo  I just love my new watch.

Ross, London
Thanks again, love your site item arrived yesterday and it looks so good. Will definitely be back again.

Mia , Newcastle
What a find! I came across your website by chance and found just what i was looking for. Would highly recommend you guys!

Hazel, Edinburgh
Great website. Placed my first order a few days ago, delivery has already arrived. Good quality  and my skin feels amazing. Thanks again!

Louise, Chester