Nano Facial Steamer - At Home Facial Sauna
Nano Facial Steamer - At Home Facial Sauna
Regular price
£45.95
Sale price
£29.95
People
are viewing this right now
Estimated Delivery Time
3
-
5
Days
Guaranteed safe & secure checkout
Sometimes something so simple as giving yourself an at home facial is exactly what we need to get through tough times. Our FacialSteamPro™ steamer will make masks, lotions, serums and more all work 10x better than they would without steaming the skin. The warm steam opens up your pores so that all of those amazing ingredients can deeply penetrate your skin. You will notice a difference in the appearance of your skin after just one use.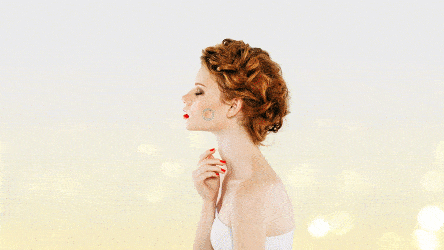 The FacialSteamPro™ Professional Nano Facial Steamer is designed with you in mind. What Exactly is a Facial Steamer? Face steaming is the practice of exposing the facial skin to steam, for about 5 to 8 minutes, as recommended by experts to cleanse the skin. Of course, there are so many solutions and products on the market promising to make the skin glow. But dermatologists agree that steaming your face is a natural and healthy way of achieving that beautiful skin glow you've always wanted while unclogging your pores and naturally exfoliating your skin! More importantly, at-home facial steamers are a cheaper alternative than going to the spa while still achieving the same results. Enjoy!
UPGRADED NANO FACE STEAM TECH AND 10 X PENETRATION: This is a new type of steamer that generates nano-ionic steam. Nano steam combined with ionic water particles are up to 10x more effective in penetrating skin. Meanwhile, the warm mist can help to unclog pores, reduces acne and blackheads, and provides a quick nutritional-absorption for your skin.
ULTRA-FAST MIST, ULTRA-LARGE MIST VOLUME, ULTRA-FINE MIST PARTICLES: The FacialSteamPro™  Nano system enables the facial steamer to turn water into nano-mist within 20 seconds. The ultra-fine mist particles are easier to penetrate into the skin, and compared to most steamers on the market, our face steamer provides a greater amount of mist.
QUICK 8 MINUTES TREATMENT: A quick 8-minute treatment is all you need to obtain the full effects and in fact we recommend you do not use the steamer for more than 8 minutes at a time. This makes it functional to use on a daily basis if desired. Can be used to help remove makeup after a long day or get you going in the mornings!
Notice:

1. Before using the steamer for the first time, please let it run with a full tank of water to remove the new plastic smell .
2. Distilled water and purified water only, keep your face 7-8 inches away while steaming.
3. Do not move the steamer during use.
4. The steamer will turn off automatically when the water runs out.
5. Cool the steamer down for 10 minutes after usage, then discard the water in the tank.
6. For Normal skin it is advised to use our steamer twice or three times a week, while for sensitive skin a once a week use is advisable, do not use over 8 mins, and only use it once in a day.
Package Includes:
1* FacialSteamPro™ Nano Ionic Facial Cleaner
1* Measuring Cup
1* User Manual
Similar products
Customers who viewed this item also viewed
Excellent customer service,quick response regarding products and fast delivery. Thanks Urban Gizzmo  I just love my new watch.

Ross, London
Thanks again, love your site item arrived yesterday and it looks so good. Will definitely be back again.

Mia , Newcastle
What a find! I came across your website by chance and found just what i was looking for. Would highly recommend you guys!

Hazel, Edinburgh
Great website. Placed my first order a few days ago, delivery has already arrived. Good quality  and my skin feels amazing. Thanks again!

Louise, Chester