Ultra Fitness Pro SmartWatch ECG+HRV+SpO2 Smartwatch Blood Oxygen Health Monitor Smart Watch
Ultra Fitness Pro SmartWatch ECG+HRV+SpO2 Smartwatch Blood Oxygen Health Monitor Smart Watch
Regular price
£149.99
Sale price
£89.99
Save 40%
Save 40%
Save 40%
Save 40%
Save 40%
Save 40%
People
are viewing this right now
Estimated Delivery Time
3
-
5
Days
Guaranteed safe & secure checkout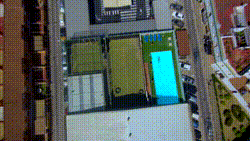 Achieve your Health Goals in Style!
⚫ Achieve your health, productivity, body and style goals all at once with this Smart Fitness Watch!
⚫ High-grade alloy frame
⚫ Premium eye-catching design
⚫ Compatible with iOS 9.0 and above and Android 4.4 and above.
THIS IS THE BEST SMARTWATCH AT THE BEST PRICE AND PACKED WITH ALL THE TECHNOLOGY YOU NEED!
GET MATCHING WATCHES FOR YOU AND YOUR PARTNER OR BESTIE!
HEALTH BENEFITS
Monitor your:
Heart rate
Heart rate variability (HRV),
ECG monitoring ECG report (32 kinds of ECG screening)
Blood pressure
Blood oxygen
Steps  and distance
Calories
Sleep monitoring
stopwatch
countdown
call alert(call/name)
information alert
alarm clock alert
anti-loss alert
sedentary alert
remote control to take a photo on your phone
raised wrist screen
Multi-sport mode
bright adjustment
Bright screen time
Specifications:
APP notification settings 
Function switch setting
Product Parameter: Product
Model: KS15 Master Chip: Nordic N52832
Vibration : Loundspeaker Mute/Vibration
Compatible System: Android 4.4 and above,iOS 8.0 and above
Screen Size: 1.3 inch TFT HD
Single touch control Display 240*240 OLED Color screen BLuetooth: 4.0BLE(Low power)
Battery Type: Polymeter Lithium Battery Battery Capcaity: 220mAh
Charging Type: Magnetic suction charger Cable Charging Time: About 2 hours Life time:Standby for 15 days, normal connection for 5-7 days (depending on personal use)
Manipulation Mode: Touch control, mobile phone APP control
APP support language:English, Japanese, Korean, German, Spanish, French, Russian, Portuguese,Chinese, Colour: Black,Green,Blue,Brown
Package Includes:
1 x KS15 ECG Smart Watch(with retail box) 1 x Manual 1 x Charger

ECG + HRV + SPO2 Smart Watch
More Features
● Dynamic heart rate ● Lorentz diagram● HRV health index● Blood oxygen monitor● ECG monitoring● Blood pressure● App heart rate care● Calorie● IP67 waterproof● Pedometer● Mileage statistics● Sports mode● Magnetic charge● Call remind● Message remind
ECG detection by innovative electrodes
Wider contact area with super-conductive powder metallurgy;It takes only 30 seconds for quick detection,better anti-interference and more accurate.
Screening of 32 kinds of ECG disease
Know your health anytime and anywhere
High precision measurement of blood oxygen by pulse wave technology
The accuracy of PWTT is far beyond the optical measurement.With regular measurement of blood oxygen(especially during sleeping),make sure of the blood oxygen is at normal level.
Lorentz scatter plot analysis report early know of abnormal heart
Lorentz scatter plot(Poincare scatter plot Lorentz-RR scatter)Refers to a cross-sectional view of multidimensional spatial, structure with nonlinear chaotic features for observing and studying the evolution of nonlinear sysems.
Accurate and Real-time HRV test
By analyzing the difference between each heartbeat and collecting the health data timely,the band monitors real-time HRV and controls the changes in the heart.
Professional app to take care the health condition
Use friendly,comprehensive data monitor and help improving health; Sleep+Heart rate+Blood pressure+HRV+ECG
All-day exercise record
With built-in precise motion sensors,detects your real-time sports status;It records steps,distance and calorie burnt.
Magnetic,makes charge easily
Just put the device close to contact points of cable,it will contact automatically and correctly.
IP67 waterproof
It meets all the daily waterproof(Life Waterproof.dont support swimming and shower)
Precision sleep
Automatic sleep monitoring,24-hour real-time monitoring,scientific analysis of the sleeping time and quality.Master of a healthy sleeping.
Smart vibration alert
Sedentary,Incoming call,SMS,APP etc all kinds of reminder.Gentle vibration for non-noisy life.
Best partner of mobile
When your mobile is put in bag,or not be aware of the mobile ringing,the band will vibrate for alert.You will never miss a single important incoming call.
Available For A LIMITED Time, So Get Yours TODAY!
100% Quality Guaranteed Plus Secure Shipping
Pick Your Colour

 

and

 

Size
Click on the

 

Buy It Now button
Product in High Demand. Whilst Stock Lasts!
WHY BUY FROM PR GLOBAL STORE
PR Global Store was founded in the heart of the United Kingdom with the goal of bringing year round, outside-the-box shopping because as we all know, gifts aren't just for Christmas. We stock nothing but the most innovative and unique products so that you may never again have to hear those dreaded words, "did you keep the receipt?".
The great support we've received from our UK customer base over the years has allowed us to extend our reach to over 50 countries via International Distribution Centres. 
Customer Service is a huge priority for us because let's face it, without you guys none of this would be possible! For this reason we offer around the clock support via email and are happy to answer any questions you may have.
We're so confident in the quality of all the products we design and stock that we offer a store-wide 90 day guarantee on absolutely every item in every single order. So whether you're shopping for a friend, family member, other half or simply looking to treat yourself, enjoy it all with the added benefit of being 100% risk free! 
Click on Buy It Now and experience the PR Global Store Difference
Similar products
Customers who viewed this item also viewed
Excellent customer service,quick response regarding products and fast delivery. Thanks Urban Gizzmo  I just love my new watch.

Ross, London
Thanks again, love your site item arrived yesterday and it looks so good. Will definitely be back again.

Mia , Newcastle
What a find! I came across your website by chance and found just what i was looking for. Would highly recommend you guys!

Hazel, Edinburgh
Great website. Placed my first order a few days ago, delivery has already arrived. Good quality  and my skin feels amazing. Thanks again!

Louise, Chester