WiFi Boost Pro Range Extender
WiFi Boost Pro Range Extender
Regular price
£45.99
Sale price
£29.95
People
are viewing this right now
Estimated Delivery Time
3
-
5
Days
Guaranteed safe & secure checkout


Double Your WiFi Range And Boost Signal Instantly!
Extend Seamless WiFi System
– Expand your current network to deliver powerful, seamless WiFi to your entire home.
Works Perfectly with Any WiFi Router –
Works perfectly with virtually all WiFi routers, modems and cable routers on the market.
Easy Setup – Upgrade your WiFi system instantly by plugging the WiFiBoost Pro™.
WiFiBoost Pro™ is a WiFi repeater that lets you easily expand your current wireless network to deliver powerful and seamless connectivity to every corner of your home, office or business. In addition to whole-place WiFi, it improves WiFi speed for the best online experience.
Powered by 802.11n technology,
WiFiBoost Pro™
delivers ultra-fast wireless speeds of up to 300 Mbps. This high-performance WiFi lets you enjoy low-ping online gaming, snappier web-surfing and other bandwidth-demanding tasks without a wired connection.
Still unsure whether you need a WiFi booster? The fact is that most users of domestic and office internet connections could benefit from a device such as the WIFI UltraBoost. For example, you may want to improve your wireless experience if you suffer from any of the following:
1. There are dead zones in your home that the WiFi signal does not reach
Dead zones are areas of the home in which WiFi signal can totally disappear. Most of the time, this is because the WiFi router is simply too far away, or it could be because your home features unusual architectural features that block the signal. Either way, a WiFi booster will be able to get rid of these dead spots and give you the freedom to enjoy the internet from anywhere in your home.
2. Some parts of your home suffer from slow WiFi
Although your home may not suffer from any dead zones, you may notice that WiFi connection in certain rooms is slower than in others. If you've placed your router in your upstairs bedroom, for example, but spend most of your time in your home office downstairs, you may be dealing with a slow and compromised signal while trying to do your work. Fortunately, you do not have to put up with this situation. A WiFi booster will instantly and affordably boost your network strength, allowing you to enjoy fast internet speeds anywhere and at any time of the day.
3. You want to enjoy the speediest WiFi possible
Although you may not notice any particularly frustrating dead spots or areas with slow internet in your home, a WiFi booster has the potential to make your WiFi network much faster. Indeed, it will allow you to easily upgrade to cutting-edge WiFi technologies without having to replace your WiFi router. Installing a WiFi booster is also great if you want to use multiple connected devices at the same time without compromising on internet speed or efficiency.
4. You own a large property
If you own a large property, the overwhelming likelihood is that you will need a WiFi booster. Regardless of how centrally you are able to place your router, it is unlikely to be powerful enough to reach all areas of your home efficiently. Opting for a device such as WIFI UltraBoost will solve any signal issues at the click of a button.
5. You want to use the internet outside
Nothing beats a little al fresco internet surfing, particularly if you're attempting to get some difficult work done. Investing in a WiFi booster will allow you to do just that.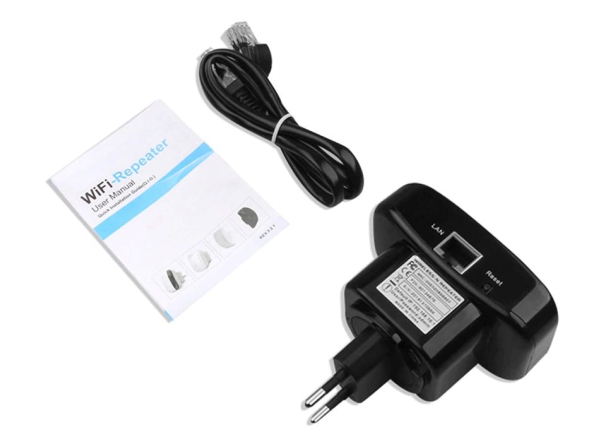 What's In The Box?
1x WiFiBoost Pro™
1x Ethernet Cable
1x User Manual
With WiFiBoost Pro™ No Bricks, Walls, Or Floors Can Ever Interfere With Your WiFi System 🔥
Click 'BUY IT NOW!' to get yours.
Similar products
Customers who viewed this item also viewed
Excellent customer service,quick response regarding products and fast delivery. Thanks Urban Gizzmo  I just love my new watch.

Ross, London
Thanks again, love your site item arrived yesterday and it looks so good. Will definitely be back again.

Mia , Newcastle
What a find! I came across your website by chance and found just what i was looking for. Would highly recommend you guys!

Hazel, Edinburgh
Great website. Placed my first order a few days ago, delivery has already arrived. Good quality  and my skin feels amazing. Thanks again!

Louise, Chester